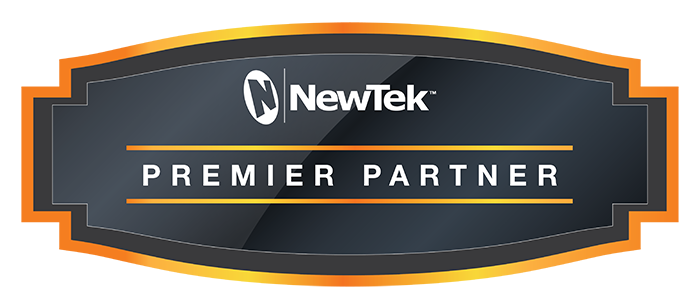 G&G Technologies is an official NewTek Premier reseller which means that NewTek recognizes that we have attained a level of expertise to sell, integrate and design NewTek solutions.

Our knowledge and commitment to NewTek will benefit YOU - our customers and the NewTek user community.

Please contact us for information on Educational, Trade-In and Upgrade Pricing as well as for any NewTek products not shown on our website.

NewTek TriCaster 40 V2
DEMO
G&G Price: $895
1080/30p, 1080/24p, 720/30p and 720/24p
NTSC 16:9 or 4:3
Recorder in QuickTime or H.264
Live Web Streaming
FREE UPS SHIPPING

G&G Technologies
280 North Midland Avenue, Bldg. F, Suite 202
Saddle Brook, NJ 07663
800-422-2920

201-791-1400
Send us email

Sales Terms & Conditions

Your Cart
Not responsible for typographical errors.
©1988-2022 G&G Technologies, Inc. All rights reserved.