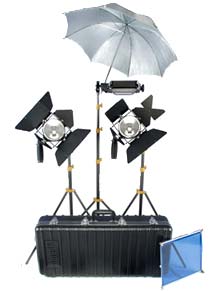 Lowel lighting equipment is ideal for use in digital imaging, film, video, and still photography. Lowel lights, controls, mounts and kits are designed and built for rugged dependable use, ease of operation & portability.

From the classic Tota & Omni lights, to the 60 second set-up and soft beautiful output of the Rifa, there's a Lowel solution to almost every photographic lighting need.

Please call us for other models not shown on our website.


G&G Technologies
280 North Midland Avenue, Bldg. F, Suite 202
Saddle Brook, NJ 07663
800-422-2920

201-791-1400
Send us email

Sales Terms & Conditions

Your Cart
Not responsible for typographical errors.
©1988-2023 G&G Technologies, Inc. All rights reserved.