Middle Atlantic Products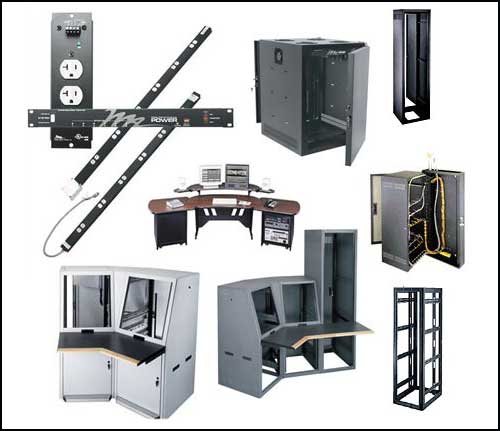 Middle Atlantic Products, Inc., an ISO 9001:2000 registered company, is a manufacturer of engineered mounting solutions. They specialize in equipment racks, consoles, data cabling management, and power/electrical solutions. Their customer-first philosophy places special emphasis on quality, service, and meeting the everyday working needs of end-users.
All of their products are designed from the installer's point of view. From thermal considerations and built-in cable management on their racks and enclosures to pre-installed washers on their rack screws they look at all aspects of an installation to find ways to save time and simplify the job.
G&G Technologies sells the complete line of Middle Atlantic products. In most cases we can have your order shipped directly from Middle Atlantic to you.
Please take these links to their website for your specific areas of interest:
Racks and Enclosures
Technical Furniture
Power
Monitor Arms and Mounts
Please call or email us for pricing!
G&G Technologies
280 North Midland Avenue, Bldg. F, Suite 202
Saddle Brook, NJ 07663
800-422-2920

201-791-1400
Send us email

Sales Terms & Conditions

Your Cart
Not responsible for typographical errors.
©1988-2023 G&G Technologies, Inc. All rights reserved.