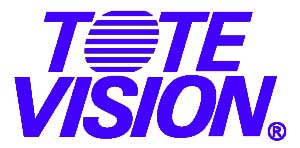 In 1980, Bill Taraday took a successful import/export business established by his father into the field of high-tech electronics. He renamed the company ToteVision, developed a close relationship with manufacturers, and carefully targeted a variety of markets with the right products at the right price.

In addition to their off-the-shelf LCD monitors, custom monitors designed by ToteVision engineers to meet specific customer needs put the company solidly in front of the competition.

ToteVision's line of LCD color monitors offer the latest in liquid crystal display technology. One strong advantage of these monitors is their bright crisp picture even when viewing the screen from the side. Another advantage is that they use much less power and generate much less heat than CRT monitors, and they emit no x-radiation.

G&G Technologies sells the complete ToteVision line. In most cases, we can have your order shipped directly from ToteVision to you.
3 Year Warranty!
Totevision has just announced that their monitors will now have a 3 year warranty. End users are simply required to register their monitor within 30 days of purchase to get the 3 year warranty.
ToteVision Rackmount LCD Monitors:
ToteVision Stand-alone LCD Monitors:
ToteVision Digital Signage:
ToteVision Flush Mount LCD Monitors