Panasonic AW-PH405
Heavy-Duty Indoor Pan/Tilt Head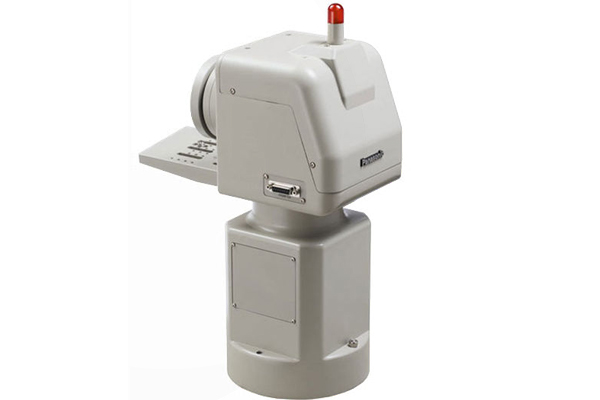 This model has been discontinued.
We are providing this page as reference material.
Some accessory items may still be available.
We suggest you call or email us before placing an order for an accessory item.
The AW-PH405 is a heavy-duty, pan/tilt head system designed for professional studio and indoor use. A durable solution for applications such as a teleprompter, the AW-PH405 can support camera, lens, and studio teleprompter configurations of up to 33 pounds. It is also capable of supporting larger lens solutions for indoor robotics uses ranging from sports, churches and auditoriums to large venue image magnification (IMAG) in arenas, events and more. The system is compatible with our AK-HC1500G compact HD multi-purpose camera and current line of standard definition convertible cameras.
Ideal for professional studio use
Supports 33 lbs. payload
Supports up to 17" LCD Tele-prompter
Supports long throw lenses for indoor robotics applications: Sports, Large Venue IMAG, Auditorium, Arenas, Staging & Events
Dual RJ-45 jacks: RCU and full CCU control
Component, Composite, SDI output, Genlock
Supports AW series convertible cameras and AK-HC1500G HDTV box camera
50 pre-sets, 10 tracing memory storage
45 degree per second
300 degree pan, 300 degree tilt
Stop accuracy .05 degrees
Soft Landing feature
Quiet Motion under NC35
Supports all Panasonic controllers: AW-RP555, AW-RP655, AW-RP400
Control distance up to 1500 meters (with AW-IF400), 1000 meter control AW-RP655/RP555
Removable Tally light with 6" light riser option
Built-in 120v power supply
Lens Interface: ENG (RD), Motor Drive (MD)
Operating Instructions
Power Supply: AC120 V/ AC 220 V to 240 V*
Power Consumption: Approx. 120 W
Maximum Load: Approx. 15 kg (33.1 lbs)
Dimensions (WxHxD): 319 mm x 416 mm x 168 mm (12-9/16" x 16-3/8" x 6-5/8")
Weight: Approx. 10.0 kg (22.0 lbs)
Accessories: Camera cable: Approx. 0.6 m (1.968 ft)
*The values vary depending on the region.

Panasonic AW-CA15H29G
Single Remote Control Cable
G&G Price: $225


For simple connection of AK-HC1500G or AK-HC1800G to AW-PH400 or AW-AW-PH405 pan-tilts.