Ikegami HC-HD300 Camera Series
Click on Image for More Views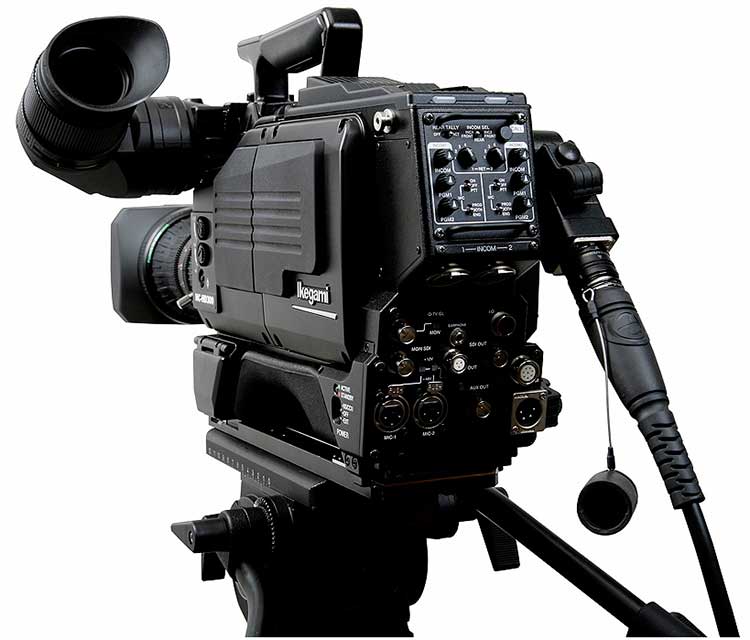 Ikegami HC-HD300 Camera
Please call or email us for info about Ikegami's HC-HD300 camera. This camera can be configured in many different ways and we'd be glad to give you pricing for a configuration that meets your requirements.

DESCRIPTION:
A broadcast quality camera for users without a broadcast budget - this is the idea behind Ikegami's creation of the HC-HD300 camera series. It provides superior image performance which has been refined at major Japanese broadcasters, as well as, those in America, Europe and Asia, together with an affordable price. This camera provides the overall low cost of ownership you are looking for.
Even though the price is affordable, the care toward its per formance, function, and construction is not lowered. That is the concept of HC-HD300. In addition to the advanced functionality of an Ikegami camera, newly developed 2.5 million pixel CMOS sensors realize 1000TVL resolution, 58dB signal-to-noise ratio, and F10(60Hz)/F11(50Hz) sensitivity.
Unlike bulky Multi-core cables, only a duplex lightweight single mode fiber or hybrid fiber cable is required between the camera adaptor and base station for robust two-way communications and to carry all of the required signals necessary for operation of the camera and associated production equipment.
The HC-HD300 can be configured for almost any application, from ENG to studio. Please contact us and we'll be glad to give you all the options to create a system tailored to your needs.
FEATURES:
Ikegami's first affordable HD Studio Camera System
Docking style camera body provides system flexibility
Outstanding picture quality as part of the Unicam HD series product line
Newly developed fiber system to provide an overall cost-effective studio and field solution
Suitable for ENG applications with snap-on digital recorders
Affordable Fiber System FA-300/BSF-300 (opticalCON DUO series, Max. 350m/ 1,148ft with 2"VF, 250m/820ft with 7"VF)
Various Camera Control Units

BSF-300: Fiber system
BSF-55: Fiber system
BST-55: Triax system
CA-75HD: Camera Adaptor
OCP-100: Control Panel
OCP-10: Mini Control Panel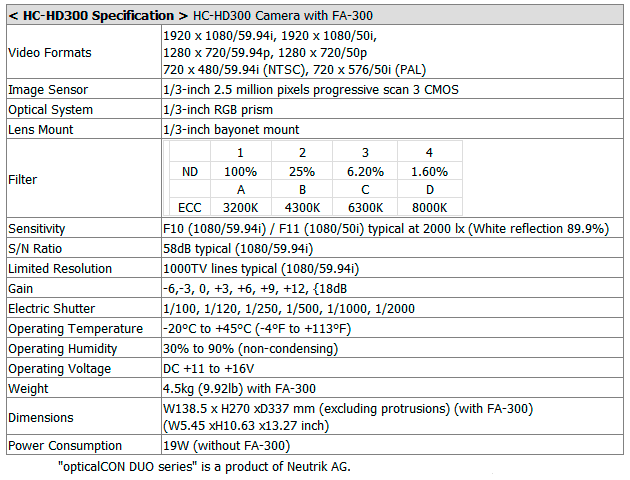 Need more info? Download the HC-HD300 Brochure

You can also download the HC-HD300 User Manual
Please note this about 20MB in size so it may take a few moments to download.