Clear-Com CZ11434
BP200 Beltpack with HS15 Headsets
Click Image for More Views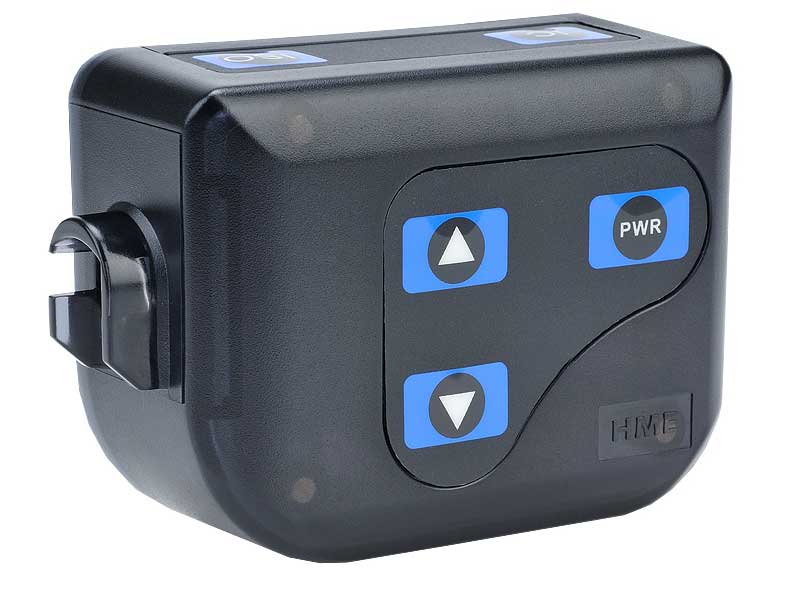 BP200 Beltpack w/HS15 Headset: 
Beltpack with 2 batteries, pouch, HS15 Single Muff Noise canceling Headset. For use with DX100-200 series bases.
HME DX Series BP200 Beltpack Highlights:
Super Compact Design
makes the beltpack the industry's lightest, at only 7.4 ounces (0.21 kg).
Rechargeable Lithium-Ion Batteries
provide up to 20 hours of beltpack operation with each charge.
Internal Antennas
are housed inside the beltpac for extra protection and durability.
Voice Prompts
inform users of status changes and system diagnostics through the headset, such as "low battery."
Completely Sealed Buttons
dramatically enhance the life of the beltpack by keeping dirt and moisture out and preventing mechanical failures.
HS15 is a single-muff headset with noise cancelling microphone.
The Beltpack Pouch with internal clip is constructed with santoprene rubber to provide maximum protection on HME DX Series beltpacks. The beltpack is securely locked into the pouch and worn at the user's hip position. All buttons on the beltpack are bump-proofed by the pouch and yet still easily accessible.
The BAT41 is a Li-ion rechargeable battery, used to operate the HME BP200 beltpacks and the WH200 COMMUNICATOR.
BP200
Battery Requirements: One Lithium-Ion Rechargeable
Battery Life:Latched (Hands-Free): Up to 14 Hours
PTT: Up to 20 Hours
Size: 3.4" x 2.6" x 1.5"
(8.64cm x 6.60cm x 3.81cm)
Weight: 7.4 oz (0.21 kg) with Battery & Pouch
Headset Connector: Mini-DIN
Mic Input: Electret
Headset Output:160 mW @ into 32Ω
Capable of Driving 16-32Ω
Controls:Volume On/Off Volume Up/Down
Talk Intercom
Talk ISO
Indicators: Power/Transmit/Low Battery LED & Voice Prompts
Carrying Pouch: Santoprene Rubber
Approval Certifications:CE
Clear-Com CZ11398
G&G Price: $3,451
Want a better price?
BS200 Base Station
Includes HS-XLR4F Interface Cable, 115/230VAC Power Supply, 115VAC Power Cord, Two Antennas and Manual. Clear-Com or RTS 2-wire and/or 4-wire connectivity
FREE UPS SHIPPING

Clear-Com CZ11450
G&G Price: $178
HS15 Single Muff
Noise-Canceling Headset
With Mini DIN Connector
FREE UPS SHIPPING

Clear-Com CZ11452
G&G Price: $204
HS16 Single Ear
Lightweight Headset
With Directional Electret Mic and Mini DIN Connector
FREE UPS SHIPPING